Bakery Supplies and More in St. Louis, Missouri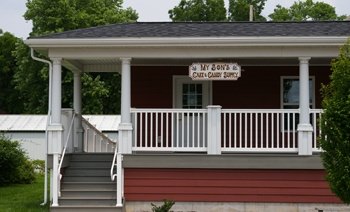 Welcome to My Sons Cake and Candy Supply! Located in St. Peters, Missouri, just outside of St. Louis, we have been providing cake decorating and candy making supplies to our customers in and around St. Louis since 1991. We cater to bakeries and candy stores as well as individuals who like to decorate cakes, cupcakes, and candies as a hobby.
At My Son's Cake and Candy Supply, we are a one stop shop for all of your candy supply needs. We offer:
A Wide Range of Bakery Supplies
Candy & Cake Making Demonstrations & Classes
Knowledgeable Bakery Supplies Staff
If you are looking for the highest quality advice and equipment for making or decorating cakes, cupcakes, or candy, contact us through our Contact Page. You can also visit our St. Peters store to see our selection of cake decorations and more.
A Wide Range of Bakery Supplies & Ingredients
We work hard to be a one stop shop for people who need cake and candy ingredients and equipment in the St. Louis area. Therefore, we offer a wide range of supplies and ingredients for making or decorating cakes such as:
Cake Decoration & Bakery Ingredients

Buttercream Icing
Cake Fillings
Baking Emulsions
Flavorings
Flavor Oils
Meringue Powder
…and More!

Cake Decoration & Bakery Supplies

Cookie Cutters
Decorating Bags
Decorating Tips
Cake Plates
Pillars
Spatulas
Dough Cutters
Icing Spreaders
…and More!

Candy Making Supplies

Confectionery Coatings
Candy Molds
Sucker Sticks
Candy Packaging
Foil for Wrapping Candy
…and More!
More than Just Candy & Bakery Supplies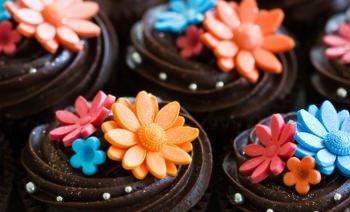 Cake & Candy Demonstrations & Classes: While we offer the highest quality tools and ingredients for cake and candy making, we understand that tools and ingredients are worthless if you do not know the best ways to use them. This is why we offer classes on cake decoration and candy making. We offer everything from basic introductory cake decorating classes to the more specialized classes, such as our figure piping class.
Great Bakery Supplies Staff: Aside from the wide selection of items offered, we also make sure that the people serving you are friendly, attentive to your needs and most importantly, have the knowledge required to help you pick out the equipment and ingredients that best fit your needs. We can provide guidance to the business owner who is looking to stock a neighborhood bakery, as well as the hobbyist who is getting his feet wet in the artistic and tasty world of cake or candy creation.
Learn More About Our Bakery Supplies
If you run a bakery and would like to know more about the equipment and items that we offer or if you find cake decorating or candy making fascinating, get in touch with us via our Contact Page or come into our store today. Let us be your number one source for cupcake and cake decorations, candy making supplies, and more!