Providing Cake and Candy Making Supplies Since 1991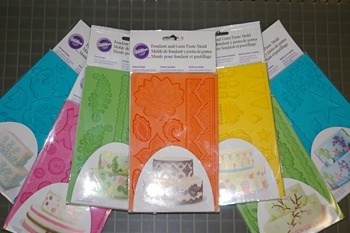 At My Son's Cake and Candy Supply, we are confident that we can meet your needs whether you are a hobbyist interested in candy making supplies or a bakery looking to purchase equipment or ingredients. We have been in this business since 1991 and have supplied many satisfied customers in the St. Louis, Missouri area throughout the years.
We not only supply a wide range of cake and candy making supplies and products, but we are also experts when it comes to candy making and cake decorating. We can supply a complete selection of cake and candy making supplies and we can answer any of your questions regarding cake decorating or candy making.
If you would like to learn more or have questions for our experts, feel free to get in touch with us through our Contact Page or by coming in to our St. Peters store today. Let us help you with your cake decorations and candy making supply needs.
Find Complete Cake and Candy Making Supplies in St. Peters
It seems like every year the range and variety of cakes and candies made possible continues to grow thanks to advances in baking equipment and candy making supplies. Bakeries and culinary artists are able to accomplish much in terms of beauty and taste. Some creations rely on using relatively basic equipment in new ways while others will require equipment that is more specialized or less common. Whether you are looking for an ingredient or tool that is commonplace or one that is harder to find, we here at My Son's Cake and Candy Supply can help you.
When it comes to cakes, we supply a wide variety of products, including: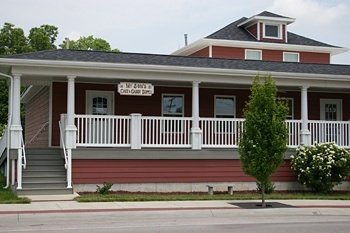 Tylose powder
JEM and PME fondant and gum paste cutters
Reusable and disposable decorating bags
Americolor gel colors
Hi-Ratio shortening
Luster and petal dusts
Edible glitters
And much more
On the candy side, we have candy making supplies such as:
Peter's Confectionery Coating
Peter's Caramel
Chocolate and hard candy molds
Silicone molds
Candy flavorings
And much more
Your St. Louis Experts in Cake and Candy Making Supplies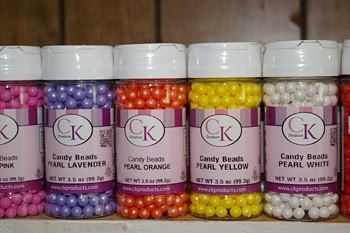 We offer much more than just a store where you pick equipment off the shelves and leave. We also have an expert staff who can provide guidance or other forms of assistance when it comes to making choices regarding the best bakery or candy making supplies. After all, there are many different types of equipment available from various companies, and it can be difficult to pick the best option from such a large array of choices.
Luckily, when you come into My Son's Cake and Candy Supply, you will find that our staff knows the ins and outs of the cake and candy creation process. We have been building on our expertise since we opened in 1991. Combine that with our friendly and approachable employees and you have the recipe for success in your next project.
We Have Answers to all of Your Questions About Cake and Candy Making Supplies
If you have questions about creating and decorating cakes or candy, do not be afraid to ask! We are cake and candy making enthusiasts as well and would be happy to share our knowledge with you.
In addition to the questions that we answer in our store, we also hold events and classes where you can learn new tips and get even more of your questions answered. Our classes range from those focused on teaching the basics of cake decoration to demonstrations where we can show you how a particular item, such as flowers, can be created.
Find Out More About Our Cake and Candy Making Supplies
If you would like to learn more about how we can help you get the most out of your cake and candy creations, contact us or come in to our St. Peters cake and candy making supply store today.