Cake Pans: Buy Wilton Cake Pans and More in St. Peters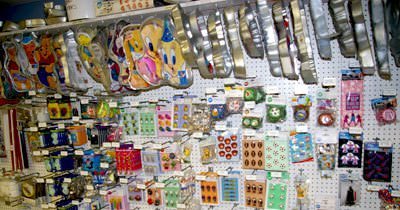 My Son's Cake and Candy Supply stocks cake pans in all sorts of shapes and sizes for whatever your project may be. Our selection of cake pans available for sale and rental includes:
Round Cake Pans
Square Cake Pans
Sheet Cake Pans
Character Shaped Cake Pans
Wilton Cake Pans
If you have questions about the type of cake pans we supply or need help finding any other equipment, contact us or come into our St. Peters store today. With a wide selection of cake decorations, candy making supplies, and more, we are your one stop shop for all of your needs.
Why Buy Cake Pans from Us
As a leading cake and candy supply store serving the St. Louis area, we at My Son's Cake and Candy Supply, offer a number of benefits to our customers who are looking for pans for their cake making needs. We supply:
A Wide Variety of Styles of Cake Pans
Specialty Wilton Cake Pans
Cake Pans Available for Sale or Rent
A Wide Variety of Cake Pans
At our St. Louis store, we carry a wide selection of pans for our customers. Whether you are hoping to try something unique or just looking for basic quality pans, we have what you need. In addition to the basic round, square, and sheet pans, we also offer our clients pans that help them to come up with something that is more intricate and unique. For example, we sell a selection of character shaped pans and Wilton cake pans, which allow people of different skill levels to come up with creations that have more complex designs.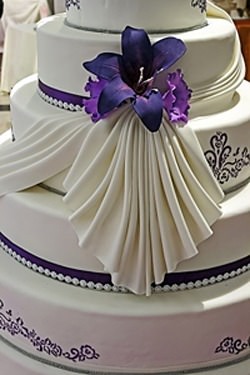 Wilton Cake Pans
We offer a variety of Wilton cake pans in our store. These pans come in various shapes and sizes and are invaluable for more complex cake and character cake creations. Pan designs include animals, sports, cars, toys, movie themes, holidays, and more. We also stock pans showcasing some of your favorite cartoon and movie characters.
Cake Pans Available for Rent
In addition to selling a large selection of Wilton cake pans and character pans, we also offer a variety of pans available for rent. Renting is especially useful for people who are making a cake for a specific occasion and do not want to purchase a particular pan for this one time use. By renting our cake pans, you can make those special cakes without accumulating lots of pans you will never use again. With less clutter and less expense, renting your cake pans is an all around win.
Another benefit of our cake pan rental services is that we can give you access to pans that you may not have been able to find otherwise. When certain cake pans are no longer being produced, such as old Winton character cake pans, it can be difficult to find stock that is available to purchase. However, we have a large selection of discontinued cake pans available for rent.
Learn More About Our Cake Pans
If you would like to learn more about how you can purchase or rent from among our wide range of pans available, contact us or come in to our St. Peters bakery supply store today!