Cake Decorating Classes and Candy Making Demonstrations in St. Peters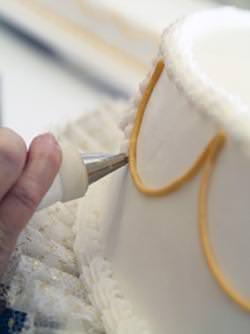 Whether you already have experience in baking or candy making or are a complete beginner, My Son's Cake and Candy Supply believes that it is important to always keep learning. That is why we offer classes in cake decorating and candy preparation to people of all skill levels. Whether you are already experienced or you are a total beginner, you will be welcome at our classes and demonstrations.
We offer a variety of classes at various times to work with the most schedules possible. For instance, some classes are offered on an ongoing basis, with meetings that take place once a week for several weeks in a row. This will allow you to really sink your teeth into the subject being taught. Other classes, however, are a onetime event, where the subject is taught on a particular day with no need for follow up classes. This type of class would be good for someone who is not sure if he or she has time to attend a recurring class. Another thing to keep in mind is that we sometimes hold special classes throughout the year depending on the particular holiday or season. After all, cake decoration and candy making can be particularly fun during certain holidays, such as Christmas, Valentine's, and more.
If you are interested in expanding your knowledge on cake and candy making, please get in touch with us via our Contact Page. You can contact us directly to confirm the details of upcoming classes, as well as to register for a class. We would love to have you join us to learn more about cake decorations and other related topics.
Our Candy & Cake Decorating Classes Available
Some of our cake decorating classes and candy making demonstrations may include the following. However, these are just some examples of typical classes we may offer, actual classes vary, so please contact us for our latest schedule of candy making and cake decorating classes or to sign up for any class.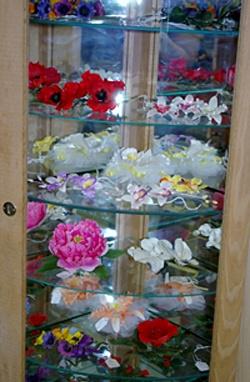 Basic Cake Decorating Classes: This class focuses on teaching attendees the basics of cake and cupcake decorations. This cake decorating class is taught at an appropriate pace so that beginners are able to ease themselves into the creative process. It usually takes place over four consecutive weeks with one class per week. It makes for an enjoyable and informative entry into cake decoration, and will allow students to take what they learn and move on to even more specialized skills and creations.
Figure Piping & Cake Decorating Classes: This is a more specialized cake decorating class where attendees will learn how to pipe particular designs. These designs may include turtles, alligators, lions, tigers, teddy bears, pandas, dogs, storks, people, and more! We typically limit this class to six students, so that we can really give attendees personal attention. We recommend that people who attend this class already have some previous decorating experience.
Flower Making & Cake Decorating Classes: In this intermediate class, students will learn how to make a wide assortment of flower-related designs. Such as daffodils, poinsettias, lilies of the valley, pansies, primroses, Easter lilies, petunias, morning glories, roses, fall leaves, and more. Again, students are limited to a maximum of six persons, so that each attendee gets the attention they deserve.
Cake Decorating Classes: Fondant Demonstrations: In this cake decorating class, attendees learn how to apply fondant in order to cover a cake, create flowers and beads with fondant, and more. These classes are usually limited to ten students.
Chocolate Candy Making Demonstrations: We are also happy to offer demonstrations for using various candy making supplies. In this particular class, the focus will be on delicious chocolates. Attendees will be exposed to such things as dipping and molding, drop clusters, chocolate barks, dipped pretzel rods, suckers, turtles, peanut butter cups, butterfingers, thin mints, and more. We will demonstrate both seasonal and traditional items during these tutorials.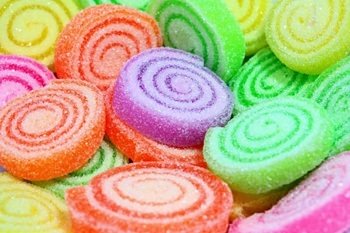 Sign Up for Our Cake Decorating Classes and Candy Making Demonstrations
If you are ready to take your cake and candy making skills to the next level and would like to find out about upcoming cake decorating classes, contact us today! We love seeing new faces at our events, whether they are about cake decorations, candy making, or anything else. So contact us today!