Buy Cake Boxes and Packaging Supplies in St. Louis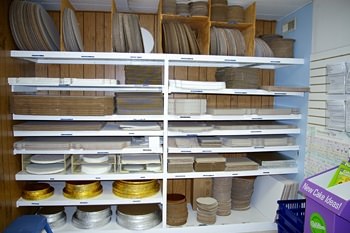 Whether making a cake or dozens of cupcakes, once you have finished your creation, you are faced with another daunting task: transporting it safely!
In order to keep your cake, cupcakes, and other creations safe, you will need the right cake boxes or packaging materials. You want to make sure that the box is just the right size so the cake fits perfectly without being smashed or destroyed. In some cases where presentation is important, you may also want to choose cake boxes with an aesthetic that goes well with the cake. Another thing to consider is the sturdiness or durability of the cake boxes you choose. You want to make sure that the box will not cave in or crumple while being moved or transported. These are some of the considerations when choosing cake boxes. These types of considerations also apply to choosing boxes and packaging for other baked goods and similar items.
At My Son's Cake and Candy Supply, we offer our customers in the St. Louis area a wide assortment of cake boxes and other packaging options for their creations. These include:
Cake Boxes
Cake Boards
Candy Boxes and Bags
Cupcake Packaging
Cookie Boxes and Bags
To see our complete selection of cake boxes and packaging or any of our cake decorations available, contact us or come in to our St. Louis area store today.
Find the Best Cake Boxes in All Sizes & Designs
Choosing the right cake boxes for your creations is an important decision, whether you are the manager of a large bakery or someone who enjoys decorating cakes at home as a hobby. You will want your cake boxes to adequately protect the cake so that your creation will not get ruined in transit. After all, the last thing you want is to open the box and find cake icing smeared everywhere.
At My Son's Cake and Candy Supply, we offer a wide range of cake boxes in many different sizes, colors, and materials. With our selection, we are sure that you will be able to find the cake boxes that suit you and that best fit the cake that you worked so hard to prepare.
More Than Just Cake Boxes: Other Packaging Supplies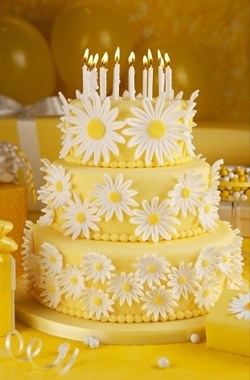 Cake Boards: Cake boards serve a similar purpose to cake boxes as they provide support underneath a cake so that it can be moved from place to place without the risk of crumbling. This is why you will want to make sure that the boards you buy are sturdy enough to handle the weight. The fit of the board is also important. You want to make sure that it is large enough to completely support your cake or cakes. At the same time, it needs to be small enough to fit into the box, if you will use it to provide added support to the container. You may also want to consider boards that include wax coatings so that the cake or icing will not stick to them. Finally, you will want a board that looks good and matches the aesthetics of your cake.
Cupcake Packaging: The packaging for cupcakes can be a little bit more complex than cake boxes. This is because aside from the box itself, there is also a need to use cupcake inserts. These inserts secure and stabilize the cupcakes so they are less likely to move around inside the box, and get damaged as a result. The inserts will vary in shape depending on the number of cupcakes inside. Other forms of cupcake packaging are also available which do not use boxes, and instead rely on a hard plastic or even a clear bag. Using the right packaging will ensure the hard work you did on your cupcake decorations stays safe and secure.
Candy & Cookie Boxes and Bags: When looking for candy and cookie boxes and bags the considerations are similar as when buying other types of boxes. You want the packaging to be sturdy so that the cookies or candies are protected. You also want the container to look nice so that it can offer the best presentation for your hard work. In some cases, the boxes and their inserts can look rather lavish in design, in order to go with more intricately designed cookies or candies.
Learn More about Our Cake Boxes and Packaging Supplies
If you are interested in seeing our complete selection of cake boxes and packaging or you are looking for a particular item, contact us or come by our St. Louis store today! We would be happy to help with your cake decorations, boxes, and other cake and candy making needs.